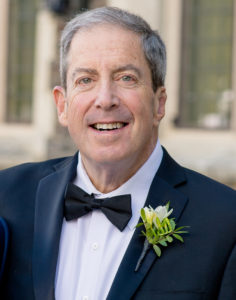 MERCERVILLE… Steven I. Fisher, 63, passed away Sunday, July 9, 2017.
Born in New York City, he was a resident of Mercerville for many years.
Steven is survived by his wife, Diane Fisher, a son and daughter-in-law, Jeffrey and Amanda Fisher, a son, Andrew Fisher, a daughter, Lauren Fisher, and two brothers and sisters-in-law, Glenn and Marcia Fisher, and Barry and Jodi Fisher.
Funeral services are 11AM Tuesday (July 11) at Congregation Beth Chaim, 329 Village Road East, West Windsor. Burial will follow at King Solomon Memorial Park, 550 Dwasline Road, Clifton.
The period of mourning will be observed at the Fisher residence in Mercerville  on Tuesday from 4 – 8:30pm and on Wednesday and Thursday from 1 – 4pm and 6 – 9pm. In lieu of flowers, the family respectfully requests memorial contributions to the Abramson Cancer Center's Melanoma Program, 3535 Market Street, Suite 750, Philadelphia, PA 19104 (checks should be payable to the Trustees of the University of Pennsylvania).