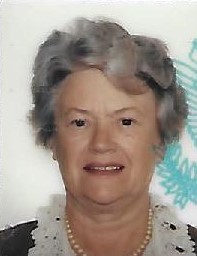 NEWTOWN, PA… Isabella McAleese Devlin, 99, passed away Tuesday January 23, 2018, surrounded by her loving family.
Born in Scotland, Mrs. Devlin immigrated to the United States in 1953. She was a former resident of Brooklyn, NY, and more recently Ewing Township. She was a credit supervisor at Chase Manhattan Bank for twenty-eight years before retiring.
Mrs. Devlin was a parishioner and member of the Alter Rosary Society at Incarnation-St. James Church.
Grandmother of the late Jennifer Shirley Stagnaro and wife of the late John Devlin, she is survived by two daughters Isabella Kay and Patricia (James) Shirley, a son Archibald (Irene) Devlin, a sister Mary O'Donnell, five grandchildren Elizabeth Washko, Heather Lewis, Susan Devlin, John Kay and Peter Devlin, and 13 great grandchildren.
Funeral services are Monday 10AM, January 29, at Orland's Ewing Memorial Chapel, 1534 Pennington Road, Ewing, NJ. Mass of the Christian Burial will be Celebrated 11 AM at Incarnation-St. James Church. Burial will follow at Ewing Church Cemetery. Calling hours are Sunday 6-8 PM at the memorial chapel. In lieu of flowers, the family respectfully requests memorial contributions to the Trenton Area Soup Kitchen.